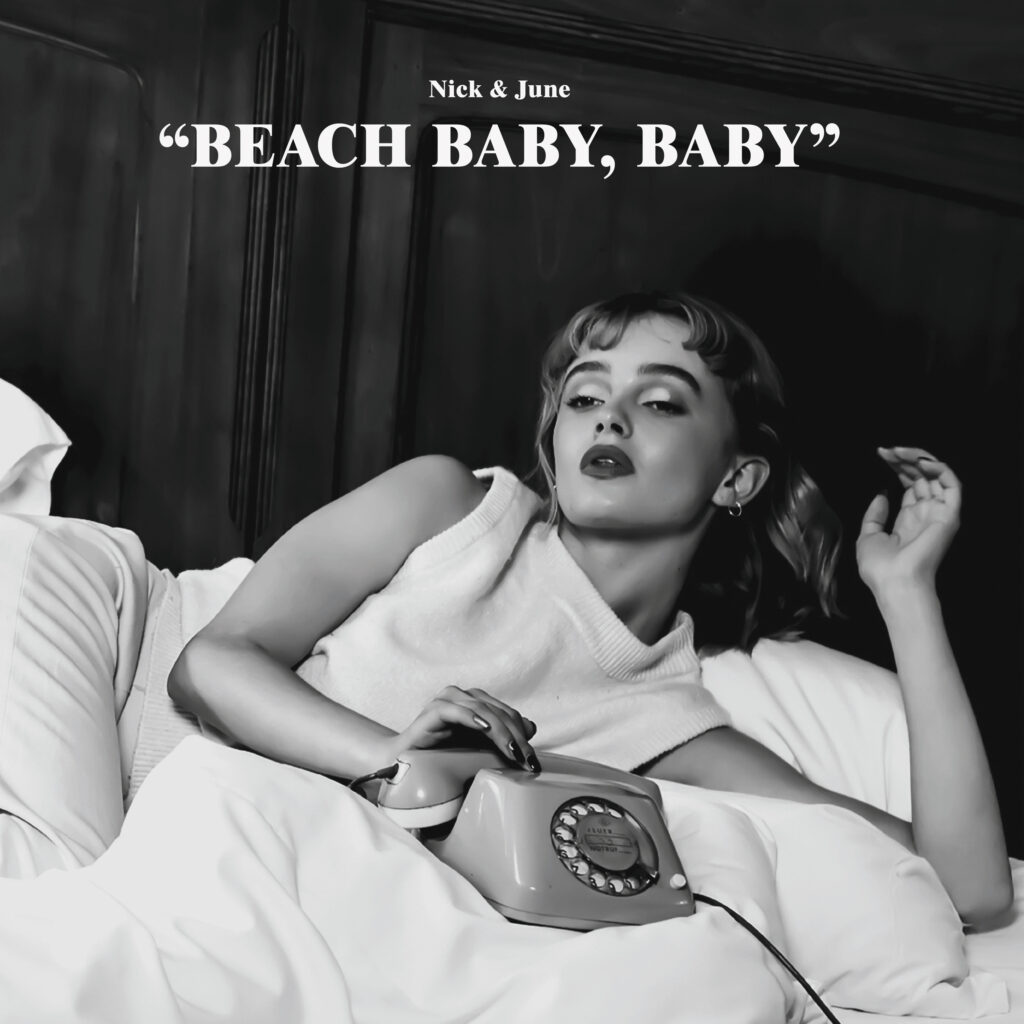 Happy release day!
Nick & June float in a glittering fog of trilling synthesizers, gentle beat and drum pulses and vibrating organ sounds. Embedded in dark reverb guitars, the bitter-sweet paired voices of Suzie-Lou Kraft and Nick Wolf lead the way through euphorically orchestrated restraint and meditative ramifications of thought. Where parallels were once drawn to artists like Bon Iver, Damien Rice, and Angus & Julia Stone, now also Beach House, Mazzy Star, and Lana Del Rey, peer through the reverb-veil.
After their last successful album "My November My" and a longer creative break, the indie duo Nick & June releases their new mini-album "Beach Baby, Baby" in May 2023. The EP is cinematic – and not only because of obvious cross-references, see "Manic Pixie Dream Girl" and "Hugh Grant & His Consequences": The songs are atmospheric, yet warm and coarsely produced. Expansive, with plenty of room for enchanting melodies and the harmoniously blending voices of the two. With pictorial lines of text that set the mental cinema in motion. If this EP were a movie, it would probably be a washed-out analog strip from Sofia Coppola's early work. Keyword: "Lost in Translation". But Nick & June never make themselves comfortable in the pleasant melancholy for too long: "Anything But Time" nonchalantly develops into a little hymn with a gentle beat, psychedelically blazing organ, subdued guitar arpeggios and a whispering, echoing female voice and lights up several association lights at once: Dream Pop! LoFi! Sixties! "Lip Sync To Love Songs" trundles and rushes with its wall-of-sound beat and the keyboard wandering longingly through the action. Warm first-take vocals, almost wistfully asking "Who knows forever as always?". Struggling with the inner child, wondering about loss, trapped emotions, all softened by playful compositions, providing solace in the foggy gutter romance. "Lip Sync to Love Songs" is an abstract feeling that constricts and allows to break out at the same time. It's a love song unlike any other. With the same dull reverberating electric guitar, "Manic Pixie Dream Girl" retains something aloof – dream lost, glued, but also with pop appeal – and tells the forgotten story of another MPDG that will probably have the last laugh on their side. Between coming-of-age awakening and wistfulness sound, Nick & June write a letter to the former version of themselves with "Hugh Grant & His Consequence." In our time, don't we sometimes want to shout "Die, future, die"? Is David Foster Wallace actually youth literature? Not "things-were-better-before," but "now-it's-still-dumb." A hymn to the eternal return of melancholy. At times this reminds one of Pavement's lofi heartbreak, of Sufjan Stevens when he embraced entire states with big melodic arches, or of the indie darlings Stars and their Baroque Pop. Hugh Grant likes that. And once again walks through the seasons.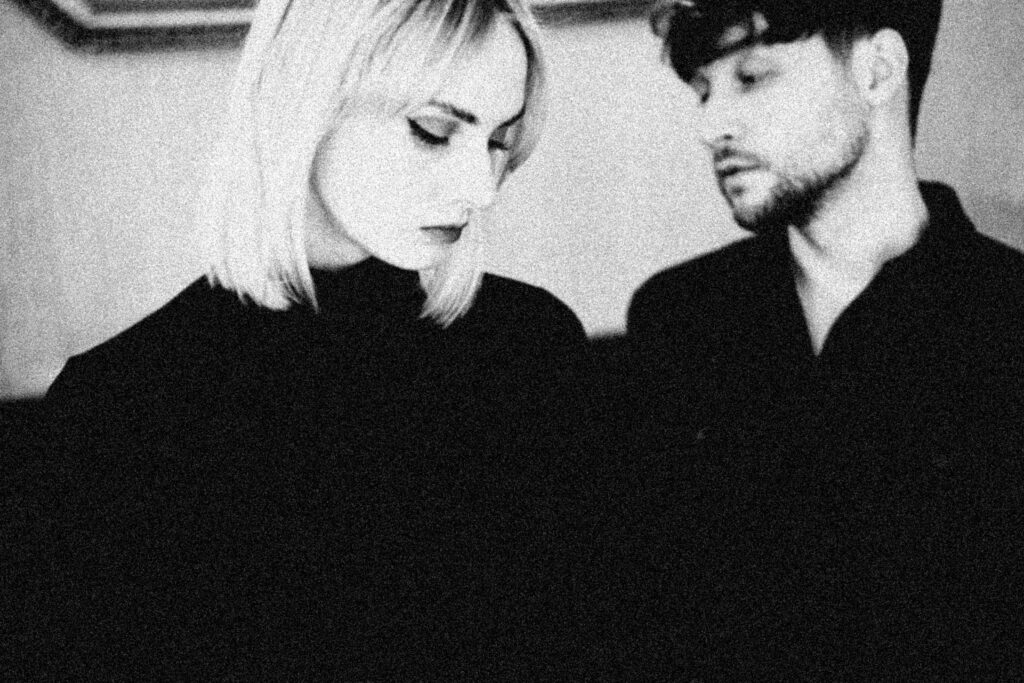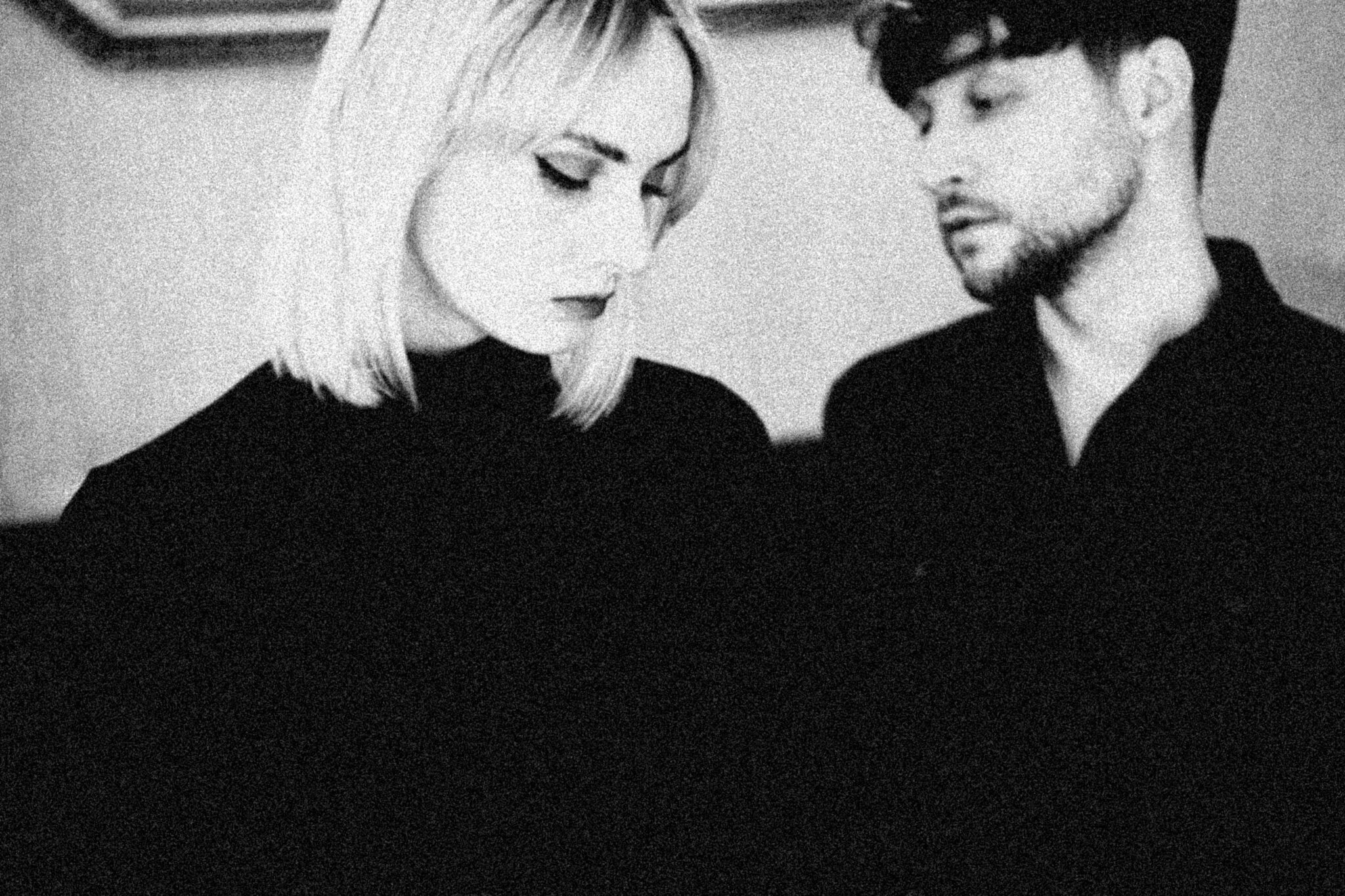 The fact that Nick Wolf and Suzie-Lou Kraft didn't record their EP in a classic studio fits the vibe of "Beach Baby, Baby. The "In Our House" studio in Munich, where the duo worked on the tracks together with Nicolas Sierig, is more like an old apartment with a few vintage synthesizers. Fun fact on the side: The Notwist's last album was also recorded here. For the recordings, the two multi-instrumentalists Wolf and Kraft have set new priorities: electric guitars, old Casio keyboards and drum machines move to the center and combine with wide horns, alienated glockenspiel sounds and shimmering mandolins.
Acclaimed by music critics, Nick & June crack radio and online charts, grace the cultural radio at midnight as well as the TV evening program, featured in cinema movies and on overseas flights in the airline. They play hundreds of concerts throughout Europe. Wonderfully cumbersome named songs like "Home Is Where The Heart Hurts Part 1" or "London City, Boy, It's Killing Me" become indie anthems and are streamed over 20 million times.
With "Beach Baby, Baby" the long awaited successor is released today. You can find the EP on all streaming and download portals as well as order it on (blue) vinyl and CD in our store.