The AdP Records database delivers the right song to you or your film/advertising production. With the help of various filters such as genre, atmosphere or instrumentation, you can choose your desired title from over 1000 titles in our catalog.
2019/11/07 - Eau Rouge - "Golden Nights" in
"Wir sind die Welle: Netflix Original"
A mysterious pupil is the leader of a group of young people who express their anger at social grievances. But the idealistic movement soon takes on a dangerous form and threatens to get out of control. Eau Rouge supported the series with "Golden Nights"
2019/11/08 - Florian Ostertag - new album!
Today "Invisible" is released, the second single from Florian Ostertag's second and soon to be released new album. With 1:47 the song is by far the shortest song of the record and also sound aesthetically with distorted vocals, overdriven electric guitar and stomping drums quite unusual for the singer-songwriter, but nothing less than great - but listen for yourself!
2019/10/30 - Ásgeir - New single "Youth"
The Icelandic singer-songwriter Ásgeir presented today the first single release from his latest work: With "Youth" the artist returns to his childhood and at the same time gives a foretaste of his third album, Bury the Moon, which will be released on February 7, 2020 by Embassy of Music/AdP Records.
2019/10/20 - Kafka Tamura- "Berlin"
After the great success of their debut album "Nothing To Everyone"(with over 15 million streams) Kafka Tamura are finally back. We are very proud to release the new EP "Berlin" today.
Music by our artists has certainly already run on your TV. . . For example in advertising ("Audi", "Das Handwerk", "Mercedes", "Nissan"), in the evening program ("GZSZ", "Made in Chelsea", "Germany's Next Topmodel", "Berlin Tag & Nacht"), in the cinema ("About A Girl"), on airplanes ("Lufthansa") or on compilations and samplers ("Listen To Berlin", "TONSPIEL", "Audiokult").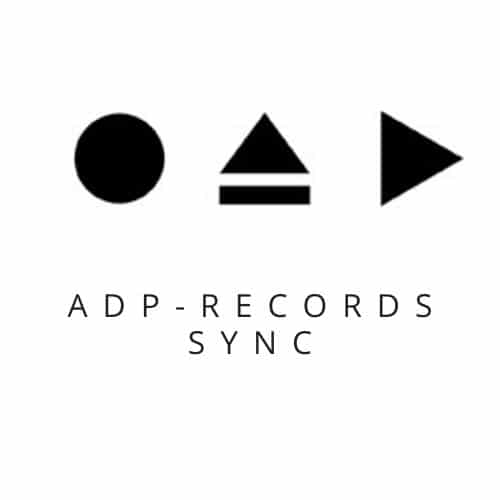 Curious and still no access? Get in touch with us:
AdP Records
c/o Samsonido GmbH:: Office Kulmbach
Fischergasse 35
95326 Kulmbach
Fon: +49 (0)9221 – 60 58 640
Fax: +49 (0)9221 – 82 13 681
www.adp-records.net
mailto:sync@adp-records.net
PRICING
We don't have price lists. License fees will individually
be tailored to your production and needs.
Don't worry, we'll find the right song for the right price!
EASY CLEARING
Did you like the music? Did you find a song that matches your production? We simplify licensing by clarifying all rights from a single source.