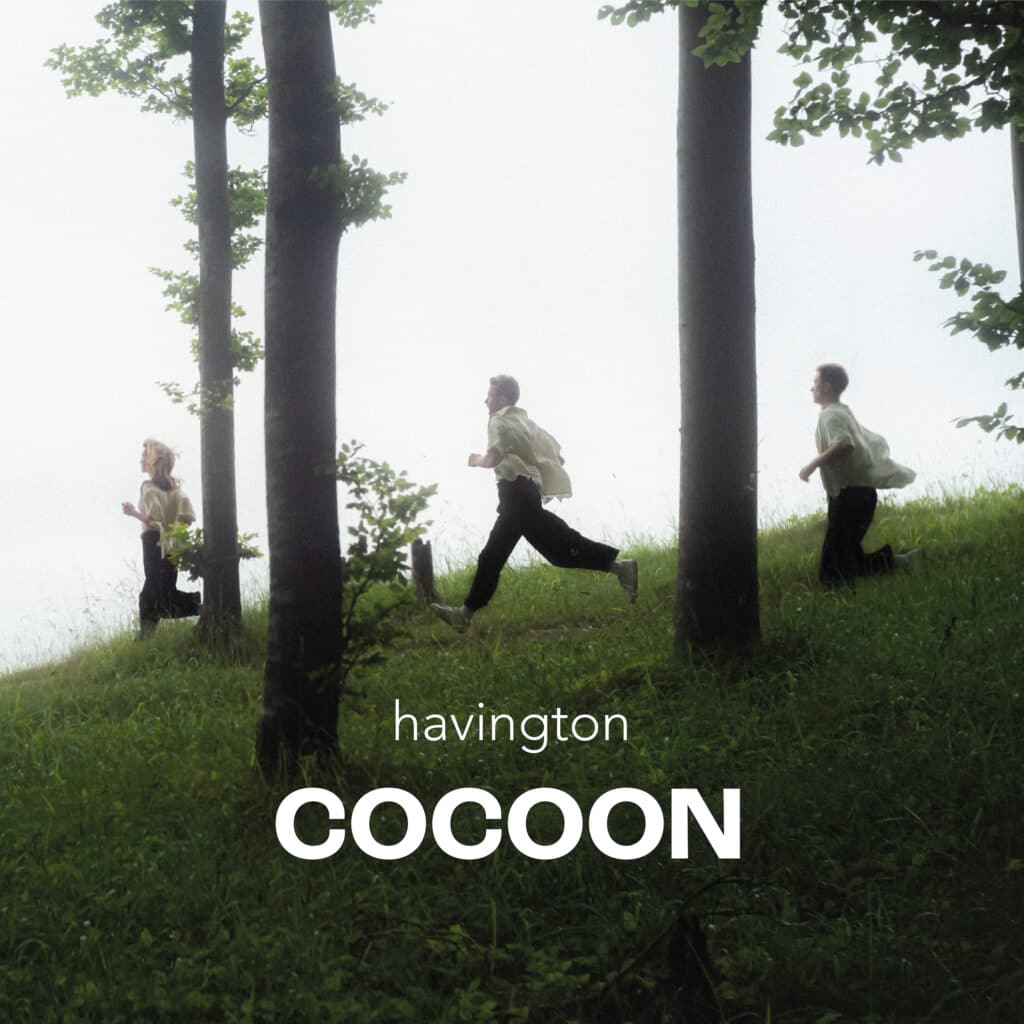 Happy Releaseday, Havington!
"Du wirst für mich einzig sein in der Welt. Ich werde für dich einzig sein in der Welt…" – Wer diesen Satz aus der Geschichte des Kleinen Prinzen kennt, wird in der neuen Single von Havington einen ähnlichen Gedanken wiederfinden. In ihrer Single "Soulmate" besingt die junge Bremer Band eben diese Bedeutung von Freundschaft und die Suche nach ihr.
Havington is an indie pop trio from the north of Germany. The three musicians from Bremen have already experienced a lot in a short time: festival days like Melt! or the SWR 3 New Pop Festival, hectic pedestrian zones while busking and small clubs in Berlin or Kiel. The band released their debut EP in 2019.
Havington used the time of the pandemic to write and record their second EP. Supported by Initiative Musik since March, the EP "Cocoon" will be released on September 17th, 2021 on AdP Records (I Heart Sharks, Ásgeir, Kafka Tamura, etc.).
Der Sound ist erwachsener geworden, die Songs verspielter und tiefer. Havington schaffen es, einen ganz eigenen Sound zwischen Gitarren, Synthie-Flächen, treibenden Rhythmen und verträumten, nostalgischen Duo-Vocals der beiden Frontsänger*innen zu kreieren. Was dabei herauskommt ist Indie-Pop, ist Ohrwurm, beschwingt und tanzend, verträumt und nachdenklich, Musik zum Reinlegen und Schwelgen, getragen von zwei Stimmen, die Samt und Sandpapier zugleich sein können. Das geht wohlig unter die Haut und darf da auch bleiben. Und ganz nebenbei besingen Havington die Lebenswirklichkeit einer ganzen Generation: "Times are getting rough these days // Sometimes I need a cocoon // A safe place, a soulmate // I think that could be you"
Die neue EP "Cocoon" gibt es auf allen gängigen Streaming- und Downloadportal. Die CD- und Vinyl-Version könnt Ihr bei uns im Shop bestellen!