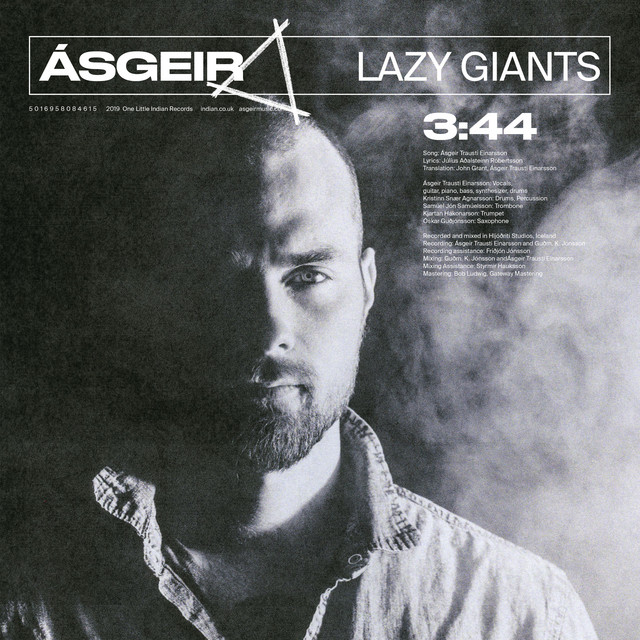 With his second single from the third album "Bury the Moon", Ásgeir delivers an energetic song in which he lyrically deals with the smoldering danger of an economic collapse. Emerging from an earlier demo recording, "Lazy Giants" is now a dynamic folk-pop piece, for which the 27-year-old wrote poetic pictures together with his father, the Icelandic poet Einar Georg Einarsson. Pictures that John Grant wrote in equally poetic English words: "From the ground buildings rush up to the sky throwing shadows over times gone by / the hooks dangle from the cranes carefree kings and rulers over you and me / but if everything is as it was / saying just because is not enough. "
With his own interpretation of Icelandic dreampop and his two albums "In The Silence" and "Afterglow", Ásgeir has made a name for himself far beyond the borders of his homeland. His music delivers lyrical highlights full of subtle nuances and emotional roller coaster rides with big and small moments. The third album "Bury The Moon" will be released on February 7th.
Consequence of Sound premieres "Lazy Giants" and the video in their "Origins". "Origins" is a recurring new music feature in which an artist must dig into the influences behind their newest track. Today, Ásgeir tells us what it takes to stir "Lazy Giants".
You can pre-order the English version of the record "Bury The Moon" as well as the Icelandic original "Sátt" (both will be released on February 7th 2020).
You can see Ásgeir live in Germany on the two following dates:
28th February – Hamburg – Mojo Club (Tickets)
29th February – Berlin – UdK Konzertsaal/Berlin (Tickets)