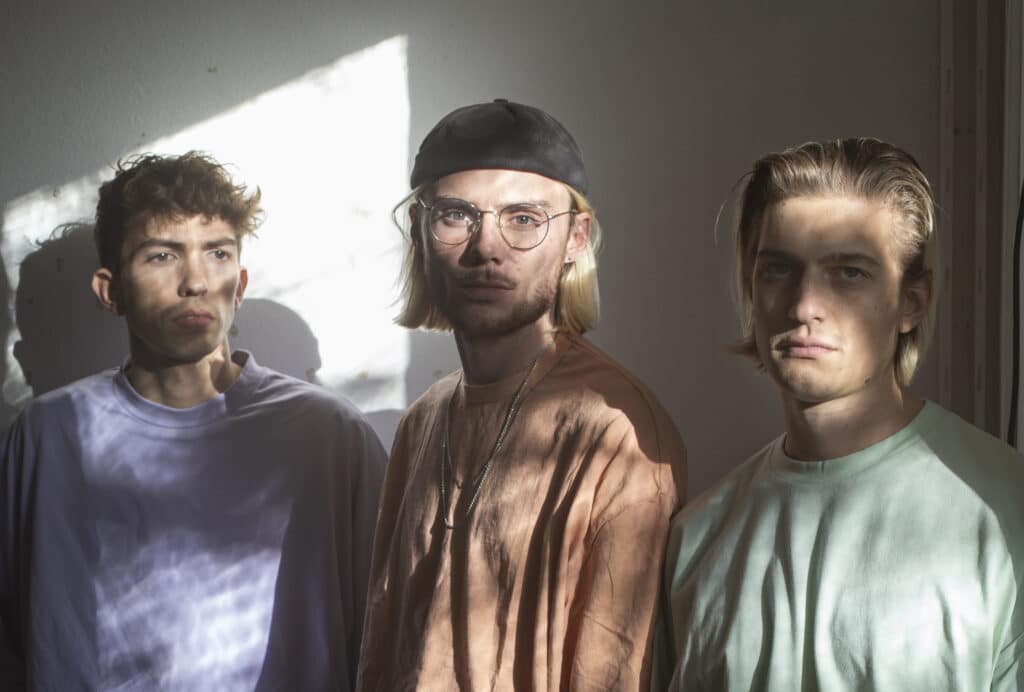 After the successful release of their debut EP "I've Got My Head in the Cloud" last September, YUUN will release "Colourblind", the second single from their upcoming album, on February 24. In "Colourblind", YUUN addresses the process of realizing how intertwined prejudice and racism are in all of our socialization and wrap this up in bittersweet metaphors.
"You tell yourself colors are only shades and after drying it only fades. You tell yoursel f colors are only shades and bleach out in the light of day."
Musically, a driving guitar plays the main role, around which gentle vocals nestle. What at first sounds like good old indie, YUUN has breathed their very own sound with their love for guitar effects, slightly detuned synthesizers and catchy melodies. The album was not recorded in a warm and cozy studio, but in the Funkhaus Weimar, which has been decaying for 20 years. For the recordings, YUUN took up residence in the former studio rooms of the empty building – without running water and with only one working socket in the entire building. In the live session for "Colourblind" you can sense the atmosphere of this special place. Because in this live video Basti, Jannis and Max are standing in three different rooms of the huge empty building while they play the song and the camera goes on an exploration tour through the rooms and corridors of this lost place.
In support of their debut album release YUUN will be touring Germany for the first time: 30.04.2023 – Köln – C/O Pop 05.05.2023 – Würzburg – Cairo 09.05.2023 – Bayreuth – Glashaus 10.05.2023 – Nürnberg – MUZ 12.05.2023 – Leipzig – Noch Besser Leben 14.05.2023 – München – Milla 15.05.2023 – Berlin – Badehaus 19.05.2023 – Hamburg – Häkken 20.05.2023 – Bremen – MS Loretta You can buy
tickets for the tour here
as well as stream and download the new single "Colourblind" on
every music plattform
.